I'm not a fan of Hafiz Saeed Sahib of Lashkar-e-Taiba (I met him personally 11 years ago ) but I appreciate his efforts/protest against possible restoration of NATO supply route.

His latest interview with Aljazeera is another excellent effort to clarify his position, and expose the double standard and baseless claims of US and India.

He has put forward his strong case just in two minutes, he definitely knows how to talk to media. He's not a village or caged mullah but a very educated man, infact he has been a Prof. at University of Engineering and Technology (Lahore).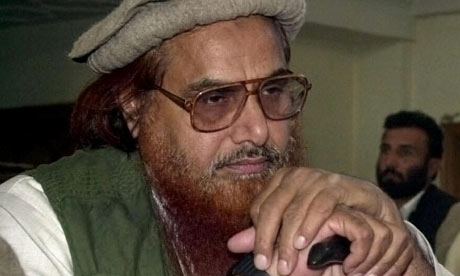 Al Jazeera exclusive with Hafiz Saeed