Important Announcement!
Like us on facebook!


Page 1 of 1
You cannot start a new topic

You cannot reply to this topic
The Physical Description Of Prophet Muhammad (pbuh)
Posted 23 March 2011 - 12:46 PM (#1)
Moderator
YaNabi Team

If you want to understand the Qur'an you go to Ahlul Bayt, if you want to understand Ahlul Bayt you go to the Qur'an.

Shaykh Sayyid Muhammad bin Yahya Al-Ninowy Al Husayni
---
Posted 23 March 2011 - 01:22 PM (#2)
Thanks brother. Really touching subject....
Repentance is a strange mount -
it jumps towards heaven in a single moment from the lowest place
---
Posted 23 March 2011 - 11:08 PM (#3)
Subhan'Allah,what a quick and beautiful Shammail e Muhammadiya(Alayh Assalaam)by the Syed Habib Jifri(Allah preserve him)

---
Posted 23 March 2011 - 11:25 PM (#4)
Allah Allah! JazakAllah khair for sharing this with us!

Their eyes sleepless, their faces pale, Lovers constantly sigh in grief.
What has become of these faces that once beamed with youth and vivacity?
Love is like musk that cannot stay hidden: its fragrance cannot but reveal its presence.
Only those who abide in realms beyond space deserves to be called 'faqir', O Bahu
---
Posted 07 July 2011 - 05:35 PM (#5)
jazakAllah

read this book (by dr tahir ul qadri)for references
Husn-e-Sarapa-e-Rasool (blessings and peace be upon him)
http://www.minhajboo...glish/bookid/83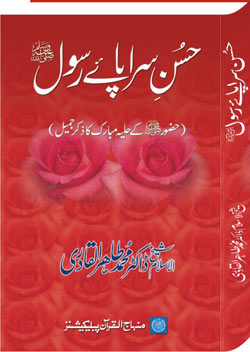 Shama'il-al-Mustafa (Holy Prophet's personal characteristics and habits)
http://www.minhajboo...glish/bookid/86
---
Posted 07 July 2011 - 08:04 PM (#6)
JazakAllah For sharing Touching video Masha'Allah

Forget and Forgive
---
Posted 08 July 2011 - 07:56 AM (#7)
May Allah preserve this beautiful Syed who is standing up for Ahlus Sunnah in important parts of the world
"The Sufi Must Submit to the Faqih" - Shaykh Ahmad Zurruq (RA)

Wa-la Ghalib Il-Allah "There is no Conqueror but Allah"
---
Posted 06 February 2012 - 10:08 PM (#8)
JAZAKALLAH KHAIR for this

---
Share this topic:
Page 1 of 1
You cannot start a new topic

You cannot reply to this topic
---
1 User(s) are reading this topic

0 members, 1 guests, 0 anonymous users